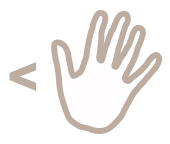 Here's a list of books by Kirk:
A CHRISTMAS CAROL

By Charles Dickens
Abridged and Illustrated by J. Kirk Richards

The beloved Christmas classic by Charles Dickens comes to life with exquisite fine-art paintings from award-winning artist J. Kirk Richards. The journey of Ebenezer Scrooge is illustrated with scenes depicting the midnight visits of the ghosts of Christmas Past, Christmas Present, and Christmas Yet to Come. The accompanying abridged text tells the story of Scrooge's earlier years, introduces us to Tiny Tim and the Cratchit family, and follows Scrooge as he considers what the future may hold for him.

Let the story of A Christmas Carol and its symbolic messages of love, change, and redemption touch your life this Christmas season. From the acclaimed illustrator of The Nativity, this handsome illustrated edition is sure to be a family favorite for years to come.
THE NATIVITY

By J. Kirk Richards

Accompanied by the beautiful text of the Gospels, seventeen fine art pieces by award-winning artist J. Kirk Richards tell the timeless story of the birth of Christ. Each of the images, created especially for this book, depict the nativity in a rich palette of deep reds and earth tones, accentuated with metallic gold. More than seven years in the making, these exquisite paintings reflect a deep reverence for the Savior and wonder at His birth. Each page is meticulously designed with text from the scriptures to complement the stunning illustrations. A perfect reminder of the true meaning of Christmas, this handsome volume will be treasured by the entire family for years to come.
THE BIG MOVE

Written and Illustrated by J. Kirk Richards

What happens when you wake up and realize that things don't fit anymore? Follow our hero and his mini cow on their journey, as they imagine new possibilities, overcome obstacles, and find a new life.
I'LL BE THERE WITH BELZON

Written and illustrated by J. Kirk Richards

Catherine T. is an imaginitive girl with a strange hearing problem-- words get mixed up in her head; and what promises to be an uneventful walk to her friend's house becomes full of surprises. Follow Catherine into a winter wonderland of interesting characters and wordplay. Cool and mysterious illustrations by artist J. Kirk Richards make this a holiday book to be treasured for years to come.
THE CARPENTER OF GALILEE
& THE WELCOMING DOOR

Written by Kenny Kemp and illustrated by J. Kirk Richards

Jeshua bar Joseph, a young, unassuming carpenter from Nazareth, has been hired to remodel the front door of a rich man's home. As he works, he learns of a family in crisis: young Reuben has gone into the world and is squandering his inheritance. His older brother Simeon remains behind, dutifully but bitterly fulfilling his family responsibilities. And their father Eli suffers most of all as he struggles to understand, love, and forgive his two disappointing sons. In this beautiful and touching retelling of the parable of the prodigal son, we meet a young, hard-working and humble carpenter who possesses great stores of wisdom and love which he subtly shares with Eli's household, gently preparing each of them for the prodigal's inevitable return. Beautifully illustrated with twenty-two original oil paintings, The Carpenter of Galilee & The Welcomg Door is suitable for all ages. Children will delight in the illustrations, young people will recognize themselves in the chararcters, and adults will gain a deeper understanding of the familiar family conflicts and inspired solutions in this, the most powerful of all Gospel parables.